Fluvanna Meals on Wheels is designed to provide a balanced, nutritious, hot meal (lunch) five days each week. Our meals, which are prepared according to Virginia Department for the Aging (VDA) nutritional guidelines and are in compliance with the Older Americans' Act.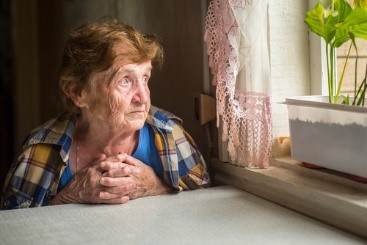 The following criteria must be met to qualify to receive meals:
Individual is physically, mentally, or medically unable to prepare nutritious meals.
Individual has no other person who is able is available to prepare a complete balanced meal.
Homebound with limited means of transportation
Lives in Fluvanna County and is on one of our existing routes
Any adult, regardless of age or income, may request our service for temporary, short-term or extended periods.
A standard per meal feel is charged to those who are able to pay for the meals and we also utilize a sliding scale.
Financial assistance is given to clients who meet the above criteria and have no resources to pay for the meals.
If you would like to begin receiving meals, either:
Complete and submit the Request for Meals form and we will follow-up with a phone call to schedule a home visit,
or
Call the office at 434-589-1685 and we will take the information over the phone and schedule a home visit.