Fluvanna Meals on Wheels is still delivering hot meals to our 80+ clients per day.
We understand how important our daily meals and wellness checks are for our clients.


We have implemented additional safety and sanitary measures to protect both our clients and our volunteers.
The owners of the Dogwood Restaurant are committed to helping keep Fluvanna Meals on Wheels open.
They prepare our meals Monday - Friday. You can help us by supporting the Dogwood!
Please consider ordering a meal for pick up and help keep their doors open (434) 589-1155.
We appreciate our community support.
Thank you for your donations.
Dogwood Restaurant
Jefferson Pharmacy
Effort Baptist Church
E.W. Thomas
Martin Hardware
Silverback Distillery
Lake Monticello Piecemakers
Special thanks to our Volunteers who keep Meals on Wheels going!
Fluvanna Review and Lake Views September 2019
Fluvanna Meals on Wheels Quilt Auction
BB&T's Lighthouse Project Supports Fluvanna Meals on Wheels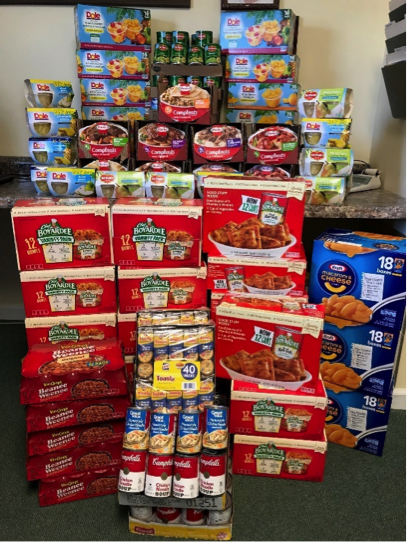 The week of June 11, 2018 Fluvanna Meals on Wheels was honored to be the recipient of BB&T's Lighthouse Project. Since the Lighthouse Project began in 2009, BB&T has provided over 500,000 volunteer hours and positively impacted the lives of over 15 million people. BB&T provided the corporate financial support to purchase enough non-perishable food for our weekend meal program to feed our clients for two weekends. Presently Fluvanna Meals on Wheels is providing non-perishable meals to almost 50 clients per week. The weekend meals program with Fluvanna Meals on Wheels was started over 2 years ago through a partnership with Palmyra & Cunningham United Methodist Churches and has make a tremendous difference in the lives of our clients.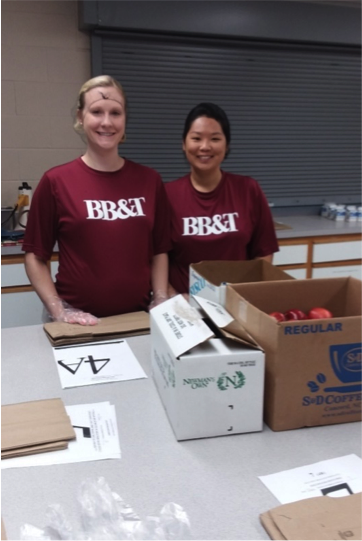 Along with the non-perishable food donation, BB&T employees from the Pantops and Court Square branches in Charlottesville teamed up to volunteer with packing and delivering meals each day during the week. Our BB&T team members for the week learned the how meaningful it is to change lives, one meal at a time. Thank you, BB&T Pantops and Court Square branches!
Fluvanna Review and Lake Views 6/28/2018