Volunteer At Our Kitchen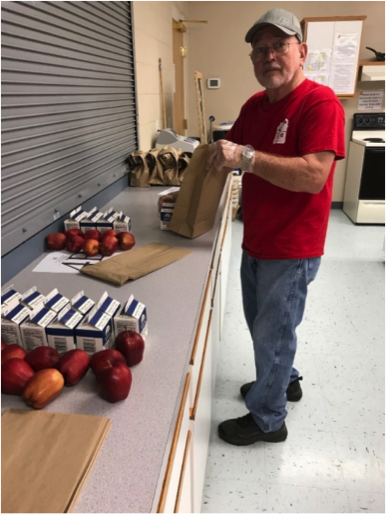 Want to play a key role in getting nutritious meals to seniors and people with disabilities in our community? Volunteering in our kitchen is a great way to help!
Volunteers play a key role in portioning and packing over 75 meals per day for people in need.
If you are looking for a way to volunteer with Meals on Wheels that doesn't rely on operating a vehicle or would enjoy a behind-the-scenes assignment of packing meals, this is a great opportunity. Kitchen shifts are approximately 1 hour, Monday-Friday, starting at 9:30AM. You can volunteer to pack meals once a week, once a month or whatever works best for you!
Sign up today to volunteer in our kitchen and make a big impact on the lives of older adults and people with disabilities in Fluvanna County. For questions email This email address is being protected from spambots. You need JavaScript enabled to view it. or call (434) 589-1685 for more information.